"

George is a true artist in every sense of the word. His ability to connect with an audience and bring joy is masterful."
— Michael S. Ryan (Author, Producer, Award-winning Songwriter)
The Public Service 
PUNAMUKWATIJK / DARTMOUTH, NOVA SCOTIA, CANADA 
On his 28th birthday, George Woodhouse challenged himself to write "a-song-a-week" for one year. He failed, statistically at least. After posting the 47th song online, he said "good enough" and struck up band and called it "The Public Service". To his surprise, an audience of online fans came out in a Halifax snowstorm to see the show. It was a strange and wonderful musical chemistry, prompting The Public Service to keep a good thing going. Their debut album, Songs For The Living (2022) is a collection of love letters disguised as folk songs for the people and places we leave behind, not always by choice. The Public Service have now brought their indie-folk act to some of Nova Scotia's most treasured stages including the Stan Rogers Folk Festival, Full Circle Festival, The Shore Club, The Carleton, and The Marquee. Songs For The Living reached no. 1 on CFBX in Kamloops as well as CFUV in Victoria. The Public Service features Tall Poppy AKA Joss MacNeil on vocals, Jan Lapierre on lead guitar, Justin Huston on bass, Andrew MacCormack on drums, and George Woodhouse on guitar and vocals.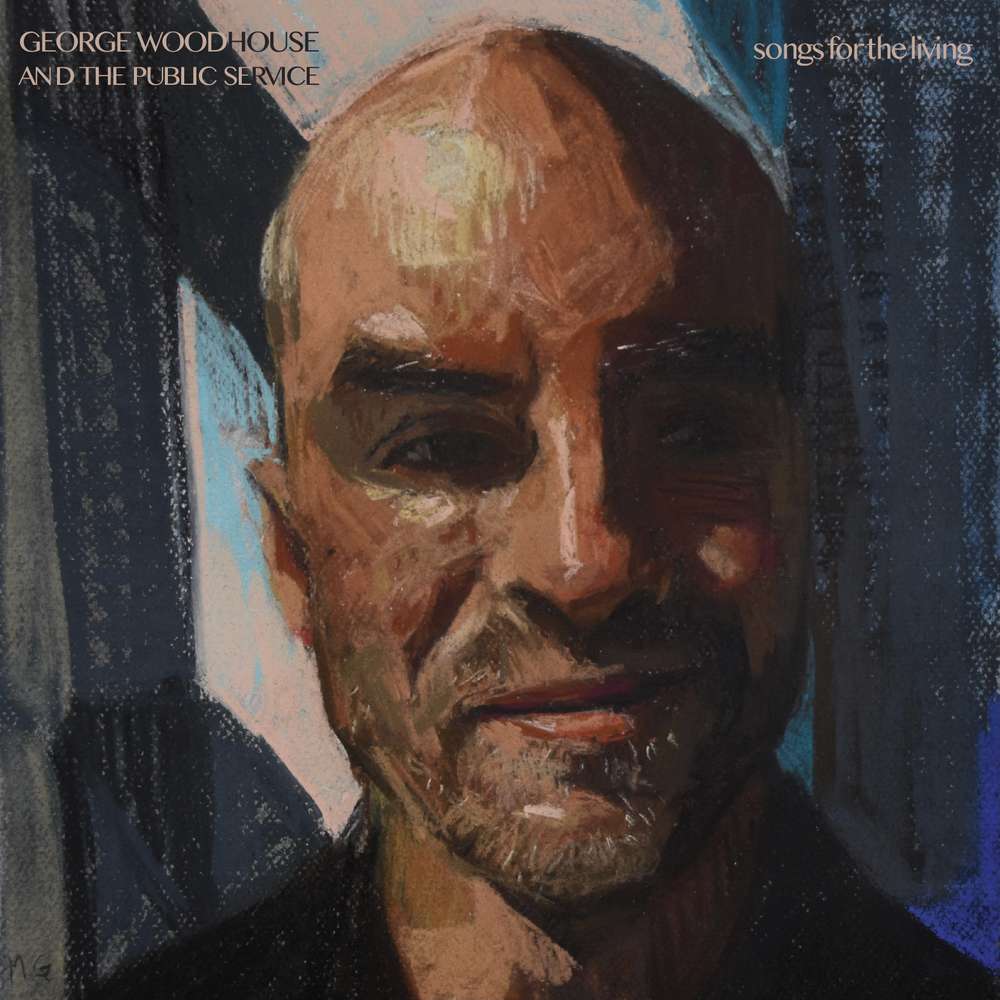 Songs For The Living (2022)
Debut album by George Woodhouse and the Public Service
Though it may be inspired by loss, Songs For The Living is not a record for the dead. These ten songs pause in seasons of loss, and impermanance. Woodhouse's lyrics wander into the woods of grief, tethered to the love of family and a sense of home.

The first single "Lost Soul Rodeo" is the soundtrack to a nighttime drive down a road you weren't prepared to travel down. It was played nationally on CBC Radio while hitting number one on community radio stations across Canada.
0:00/3:45

0:00/4:23

0:00/6:03

0:00/5:13

0:00/4:19

0:00/3:38

0:00/4:46

0:00/4:47

0:00/3:41

0:00/5:01
Media and Booking Inquiries